Why should you update your family portraits?
I've written and posted on social media about all the reasons we don't update our family portraits each year. We all know the excuses: I need to lose weight. Money's tight. We might add to our family in the next year. The list goes on and on. What I'd like to talk about is the reasons why you should update those portraits right now.
It's been a few years (or decades) since your last family portrait.
We're all guilty of it. Life gets busy, and before you know it, that family portrait hanging over the fireplace is 5 or 10 or 20 years old. Even if it's been only a few years, I am willing to bet something has changed since your last family portrait session.
You've added new family members
A new baby, adoption, fostering, marriage, or even a new furbaby – it's time to capture these new members of your family and celebrate them. It's a well-documented theory that families who see their portraits displayed in their homes feel a closer bond, and children who see their portraits feel more loved and cherished.
They're only little for a short time
All parents know this universal truth: Children grow up too fast. I want to remember every age of my daughter's childhood. I want to remember those first steps, her goofy hair as a toddler, her jack-o-lantern grin in elementary school, and especially how close we are. Soon, my girl will be off to college, and I don't want to forget these years.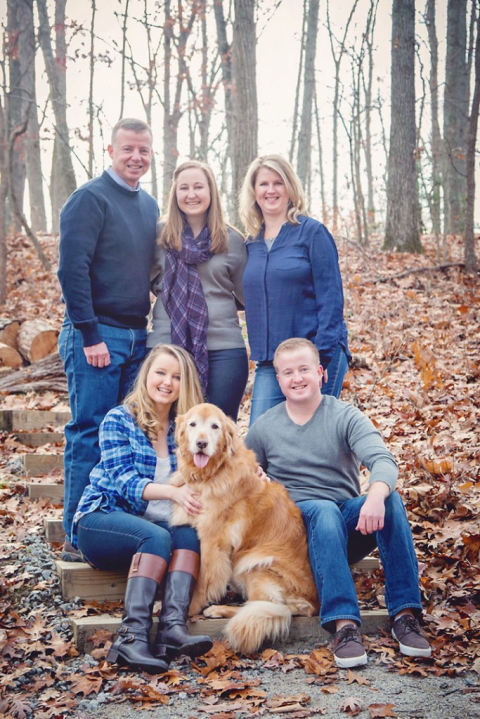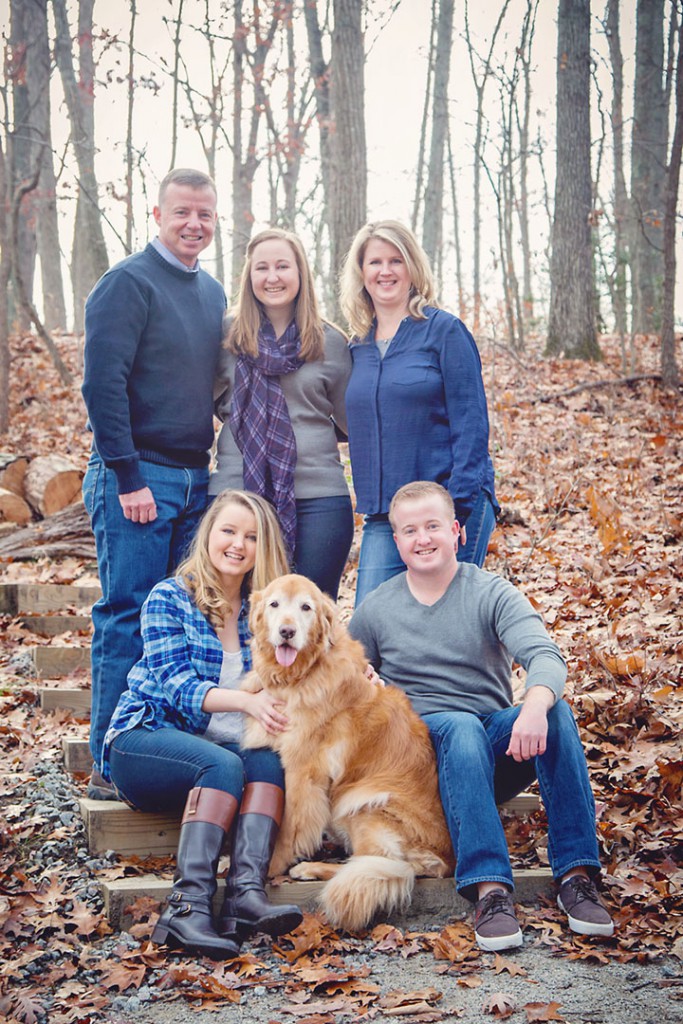 You have an announcement to make
Are you expecting? Getting married? Moving? A family portrait is the perfect time to not only preserve these moments in your family history, but also have a fun and memorable way to announce changes.
Preserve your family history
Maybe you're seeing a theme here. Your family has a story, and a history. Family portraits are the best way to preserve that history for future generations. Let's be honest – family portraits aren't really for you, at least not entirely. You will love your photographs, and you will cherish them, but who will get the most benefit from the portraits you take today? Your children, your grandchildren, and your great-grandchildren. Fifty years from now, your grandchildren will still have those printed portraits to look back on and see who grandma and grandpa were, what they looked like, where they lived, what they enjoyed, etc. My most prized possessions are my portraits that include my father and grandparents.
You only get the family together once or twice a year
Each fall and winter, I get dozens of inquiries from families who are together for the holidays. A common thread seems to be that these families rarely get everyone together in the same location, so it makes sense to have an extended family portrait taken to capture all of the generations together. It's similar for my family – we are rarely all together at the same time, so we definitely take advantage to capture photos of those occasions! (And yes – I specialize in extended family sessions as well!)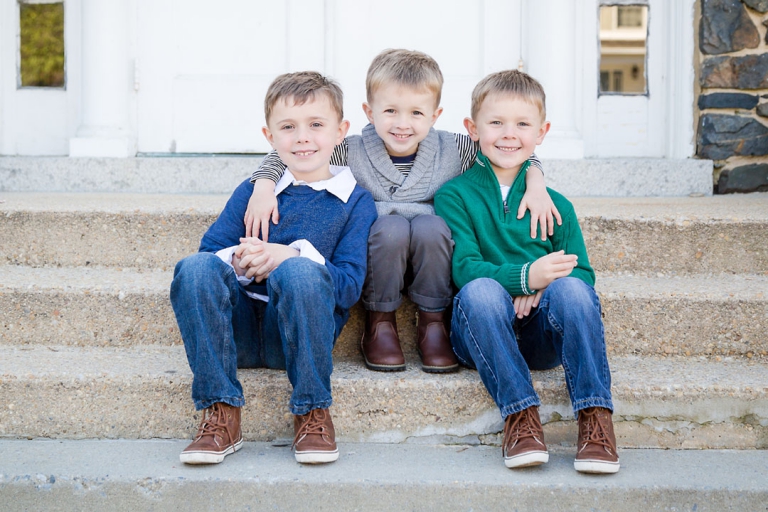 You've moved, or redecorated your home
Perhaps you had a family portrait session last year, but since then you've moved to a new city, or state, or updated your home. This makes a great opportunity to capture your new surroundings in your new locale, or to create portraits that reflect your updated decor. I'm happy to visit your home and help make suggestions for timeless portraits that will also look stunning in your home!
The holidays are almost here!
Yes, that means holiday cards, gifts for family and friends. Grandma wants an updated portrait of the kids. Aunt Mary, who lives 1,500 miles away and has never met the "baby" of the family who is now 4, would love to receive that holiday card with a recent portrait. The fall leaves may be almost gone, but there are still many ways to capture lovely portraits in the winter (and it can be a lot of fun, too! Can you say Hot Chocolate Stand?!?).
Finally, WHY NOT?
Yes, I know that you have reasons to wait, but the reasons to update your family portrait right now outweigh any of those old excuses. Your family is valuable, right? Family portraits are an investment in YOU.
I know choosing a family portrait photographer is important. It isn't a decision you make lightly. I would love to talk about how we can plan the perfect portrait session for your family and home. There is still time for family portraits before the holidays – so let's talk about updating yours!
You can also check out our limited time December portrait specials right here!