Fall seemed to stretch out a little longer this year! The trees kept their leaves a few extra weeks; the temperatures have remained warm during the days. It has been a photographer's dream! Usually, we are scrambling in late October, attempting to squeeze in as many sessions as possible before the leaves are gone – typically by the first week of November. This year was a much-welcomed reprieve from the usual hustle, and it worked wonderfully in our favor for Kara and Eric's fall portrait session this past weekend!
This time of year, most of my work is with families, and not as much couples and engagement photography as the rest of the year. I met up with these newlyweds at Greenspring Gardens – one of my favorite locations in Northern Virginia! When Kara let me know they would like to stay in the Alexandria area, and capture the fall colors, I knew this would be perfection. The colors were popped, and the day was sunny. I love this location for its variety in a small area. There is a historic home, beautiful manicured gardens, the greenhouse, and a trail that circuits a few small ponds and continues through the woods. The light is gorgeous in any spot you choose to shoot on the grounds. It is a favorite among photographers, families, and gardening enthusiasts!
We walked the trails and the lawns and chatted, getting to know each other. I learned we are all from the midwest originally, and that they had moved to Northern Virginia a bit over a year ago. We talked about how long I've lived in the area, and of course, about traffic. It was such an easygoing day, and before I knew it, we had dozens and dozens of amazing shots!
As the fall season starts to slow down, and winter approaches, I will be sharing more from the past year right here on the blog. For now, I'll start with my favorites from this couple's session!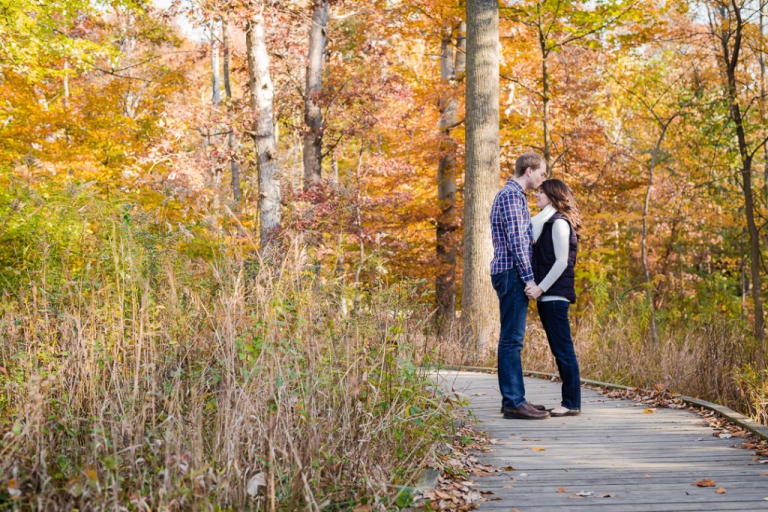 Couples & Engagement Photography in Northern Virginia