Beach Portrait Session Guide
Angela Powell Woulfe, Photographer
I'm so excited to be working together to create your beach portraits! I've created this guide to ensure that all my clients get the most from their beach portrait sessions!
Be Prepared!
When planning for your session, there are lots of things to consider: what to wear, what to bring, should I get that mani/pedi? Here are a few things to consider:
Safety first! Please know that safety is my very first priority with all of my sessions. I carefully time sessions to coincide with the right tides and light. I ask parents to always keep an eye on young ones, even if they are "good swimmers". Rocks can be very slippery, so I recommend that children do not play unsupervised on them! If ever either my clients or myself feels uncomfortable with a location or situation, let us mutually agree to speak up and move to safer ground.
The day before your session, please verify the start time, and if parking is easily accessible nearby. You may need to budget extra time for parking. Additionally, if you arrive late to your session, I can't make the sunset slow down, so you won't receive the full session time. (I wish I could, but the sun isn't receptive to suggestions.)
I usually suggest keeping props to a minimum for beach portraits. The reasons: 1) this shoot is about you and your loved one(s), not a bunch of "stuff", and 2) some of our area's best beach locations do require a bit of a walk, and you don't want to be lugging around a ton of "stuff". I do recommend a beach blanket or vintage quilt, or you are welcome to borrow my studio quilt that comfortably fits up to 4 people.
If you are bringing little ones, resist the urge to bring all their sand toys. One favorite toy and a favorite snack is usually more than enough to keep the smallest of our family members entertained and smiling for the camera. You may wish to consider bringing an extra set of hands if you have a large family, but please limit the number of "spectators" accompanying you that won't be participating directly in the session.
Shoes. Chances are pretty good that they will come off at some point during your beach session, so it doesn't hurt to make sure your toes are camera-ready, but also remember to wear shoes/sandals that won't be ruined by a little sand or water. You will also want dry shoes following your session.
Many of my clients will bring a change of clothes – this can be to change during your session for a new look, or so that your trip home is in comfortable, dry clothes! I recommend bringing a set of comfy warm jammies for the kids to ride back in, particularly for sunset sessions. Remember – our coast can get chilly quickly as the sun goes down!
Speaking of "post-session", don't forget to bring a few towels, and baby powder to get sand off your feet! You may also wish to bring a few bottles of water, for drinking and/or rinsing feet!
Embrace the weather! Here in Southern California, sometimes we have to deal with a stubborn marine layer. This does not mean you won't have beautiful portraits! While we will hope for a gorgeous sunset, we won't allow overcast weather to dampen our spirits!
Finally, try to not stress over whether or not everyone looks exactly perfect, or if the baby doesn't care for the feeling of sand in his toes….just have fun! We'll work together to create magical memories you will cherish for generations.
What to Wear??
Struggling with what to wear? Here are some great ideas for the entire family!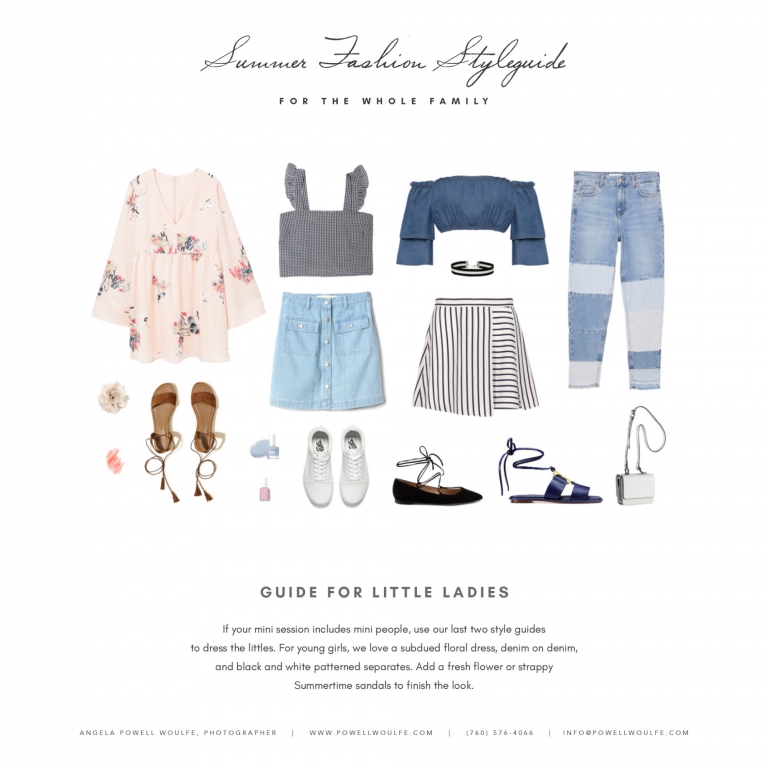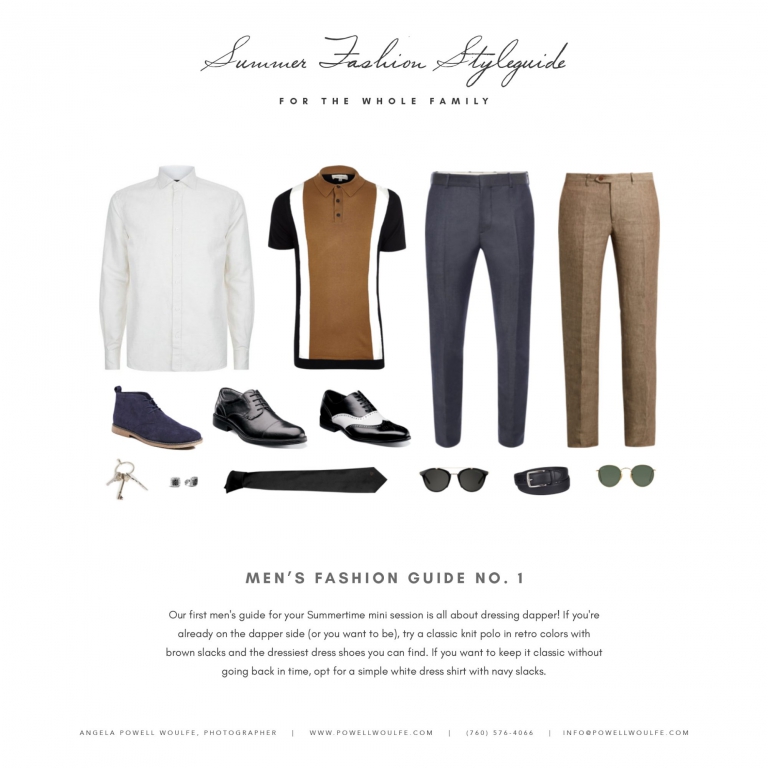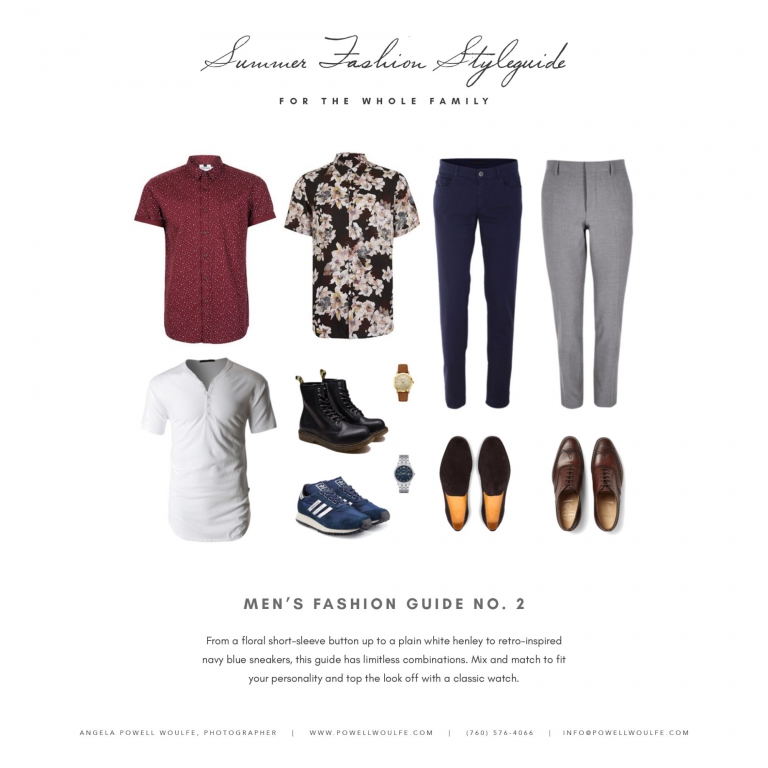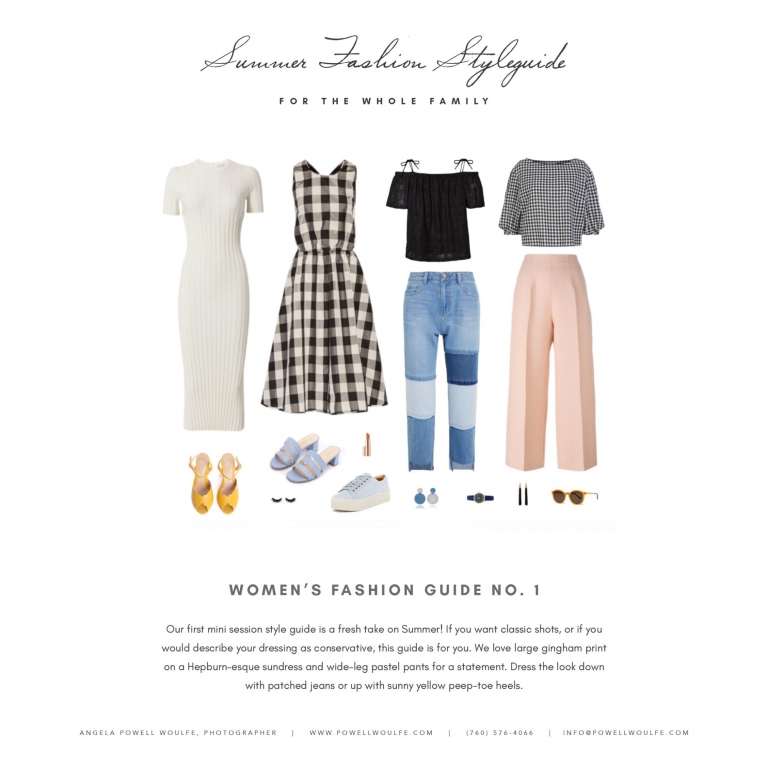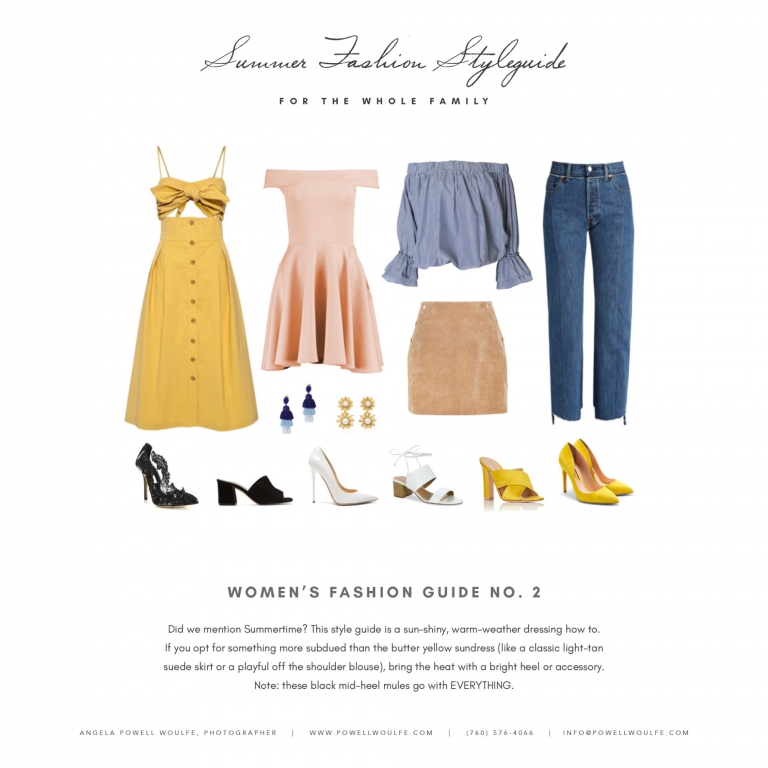 Still have questions, please call! (760) 576-4066