Well, I FINALLY have access to the internet and a computer on our road trip west! Time to get caught up on sharing some of my winter/spring engagement sessions and weddings! Matt and Christian met me at Washington, D.C.'s John F. Kennedy Center this past winter. It was an unseasonably warm day. In fact, most of my East Coast friends might remember that we had an extremely early cherry blossom "pre-bloom", which was promptly destroyed by the hard frost and snow in early March. This February day certainly did not feel like a winter day, and was a great reminder of the weather I could plan on year round for as a San Diego and Orange County wedding photographer!
The Kennedy Center as an ideal location
In DC, the Kennedy Center is well-known for it's unique architecture overlooking the Potomac. An increasingly popular place for portrait sessions, it's also one of the few places in DC with easy rooftop access. On this particularly spectacular day, plenty of families, couples, and friends were enjoying the sunshine with picnics and gatherings on the rooftop and veranda.  It was simply a perfect day in one of the city's most iconic places for an engagement session!
One of my favorite things about the Kennedy Center has to be the variety of architecture on the grounds, and how seamlessly it all blends together. The lines of the rooftop and overlook are modern, clean. The interior spaces are wonderfully balanced with light, windows, mirrors and historical displays. The grounds have a variety of water features and garden spots to enjoy – all in the heart of DC! As Christian and Matt have made DC their home, we wanted to incorporate a location that was distinctly Washingtonian.  While the Kennedy Center is decidedly more modern than most DC architecture, it compliments the city beautifully. These are some of my favorites from their engagement portraits.
To see more of Christian and Matt's engagement session, and to see some sneak peeks from their wedding day, be sure to follow along on Instagram!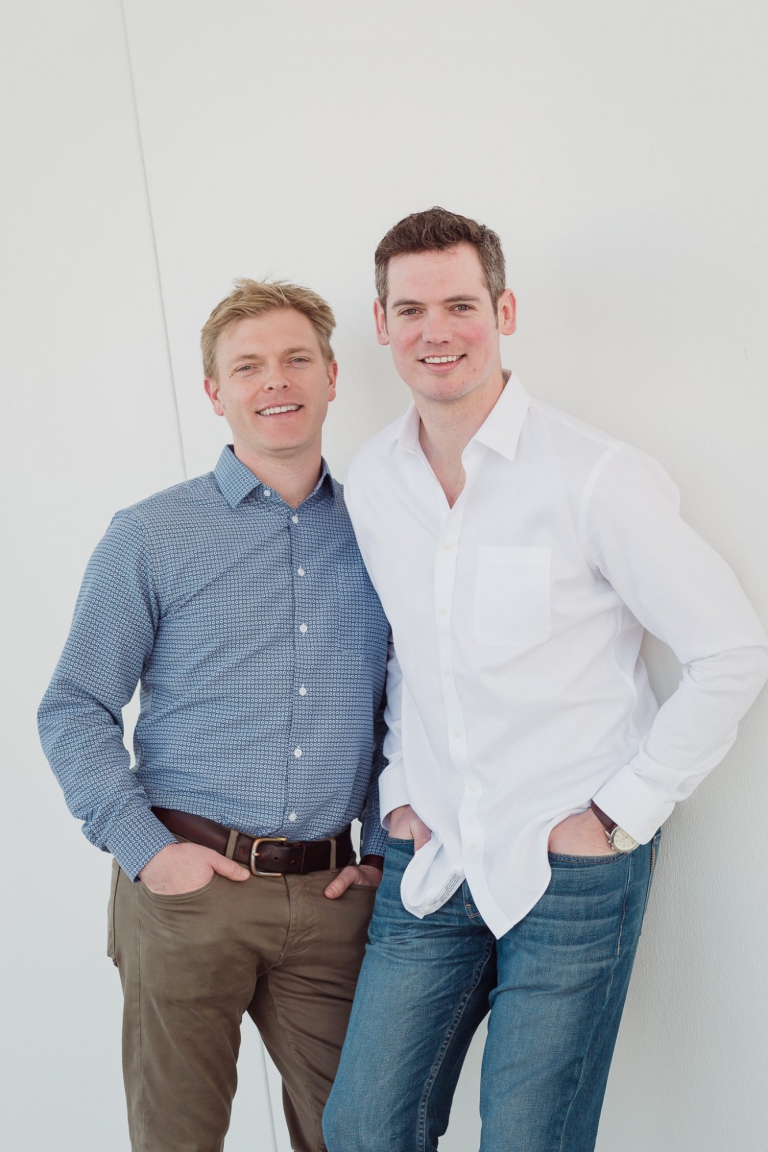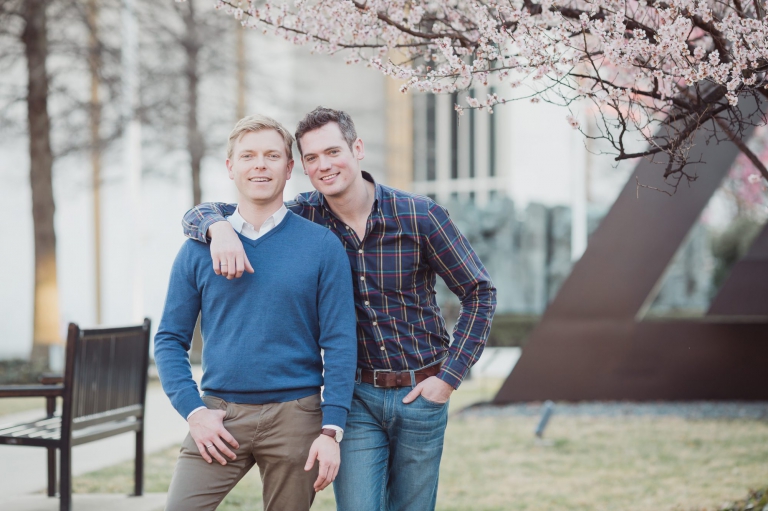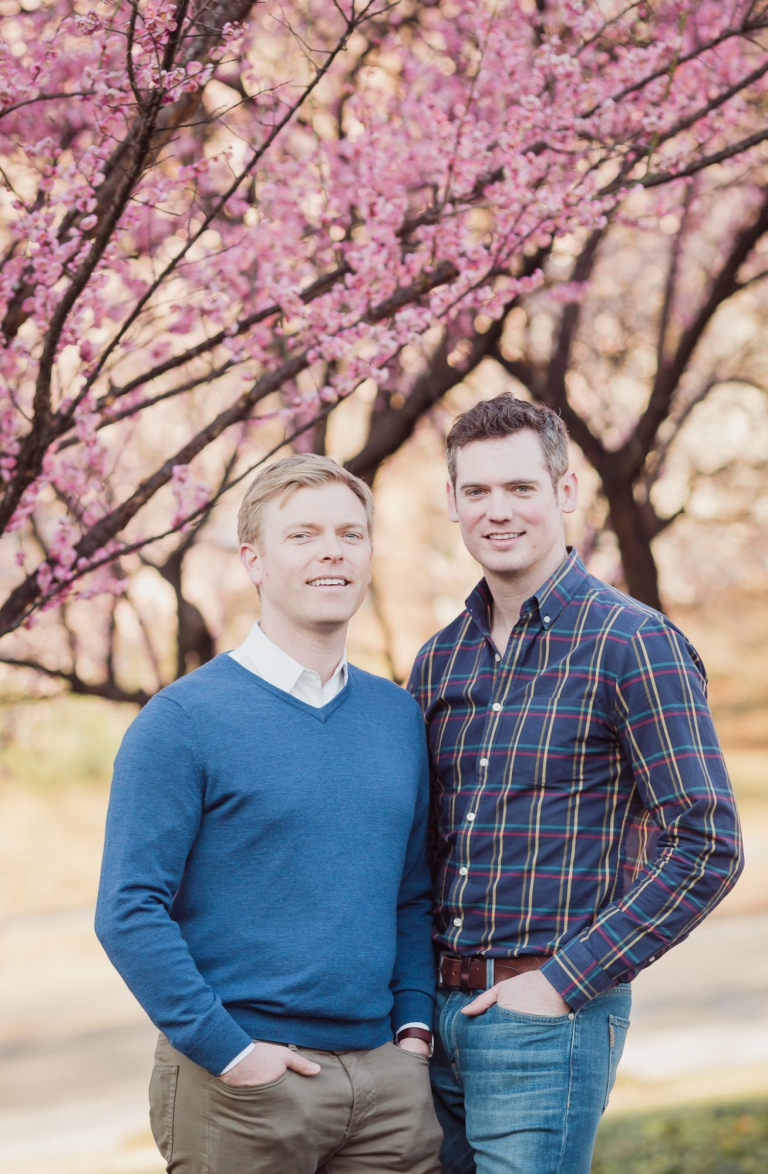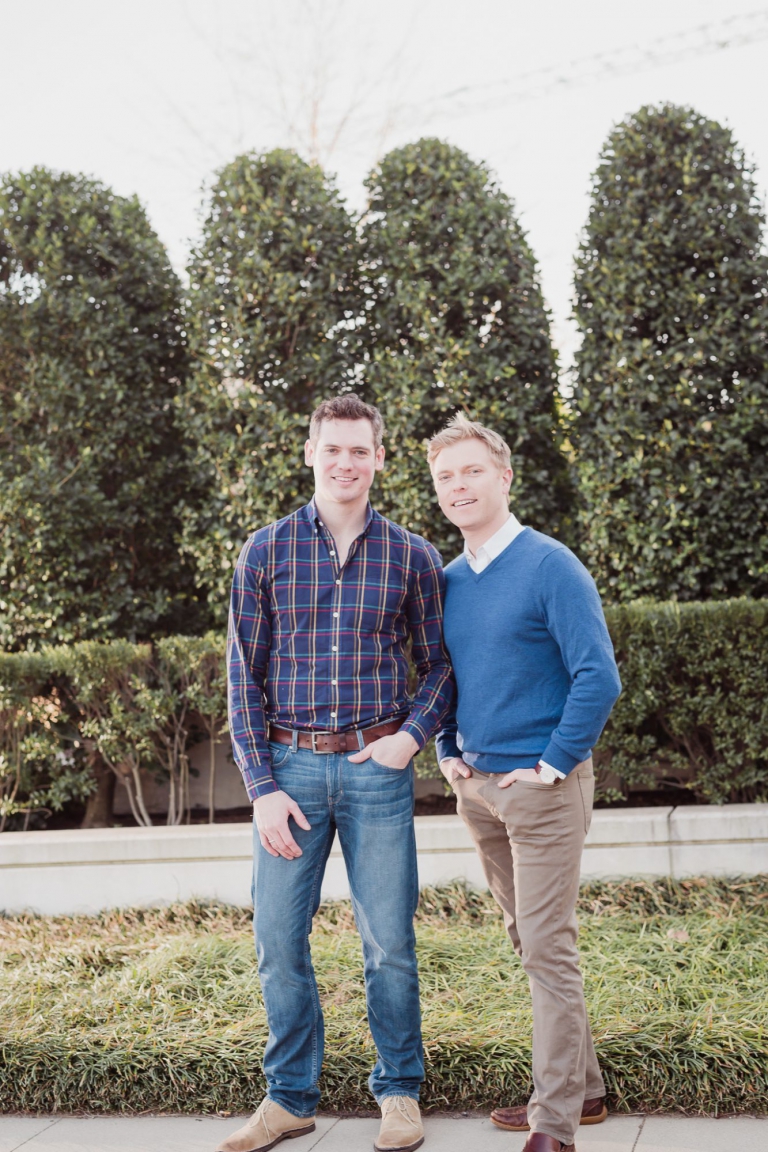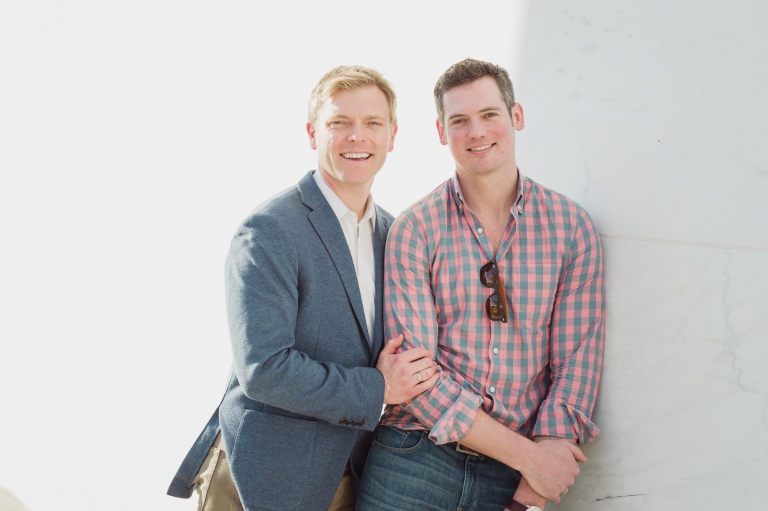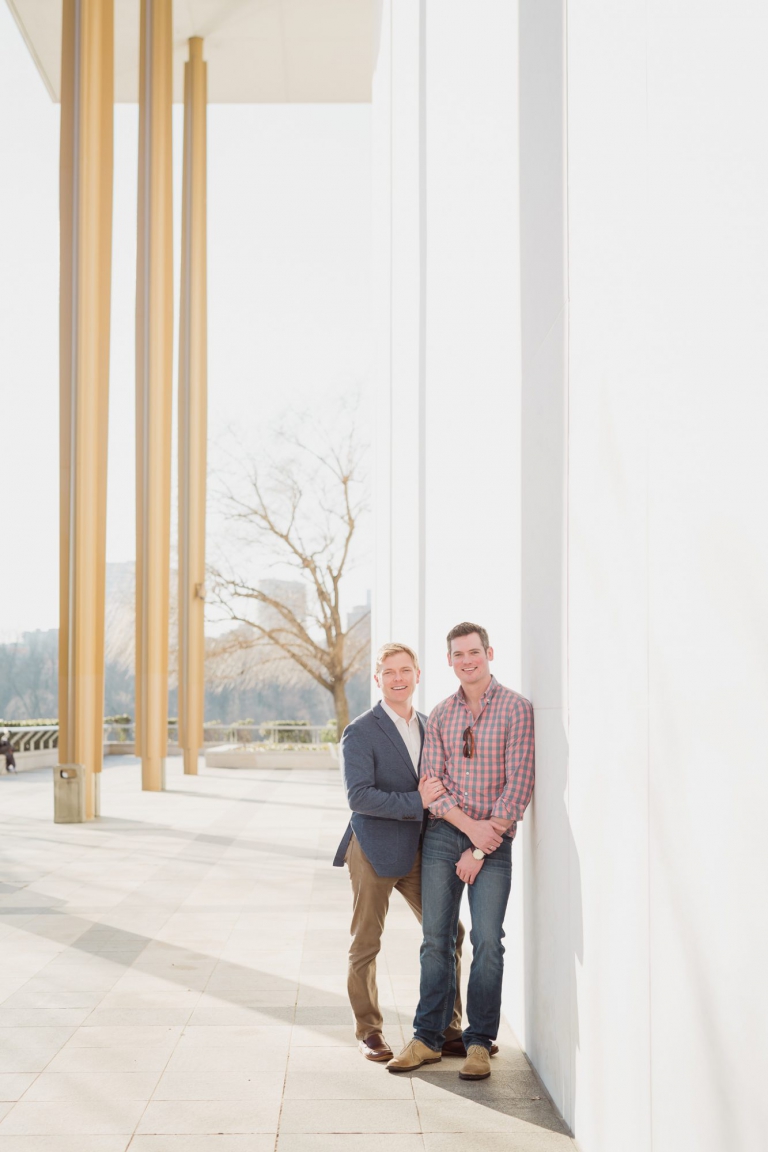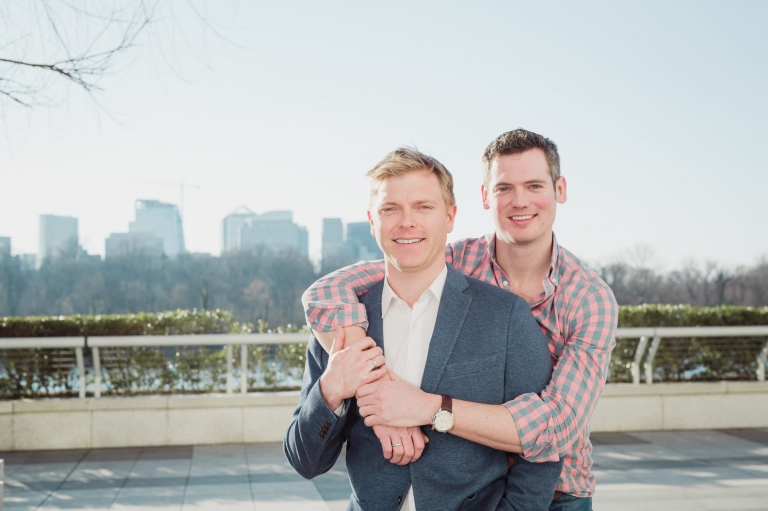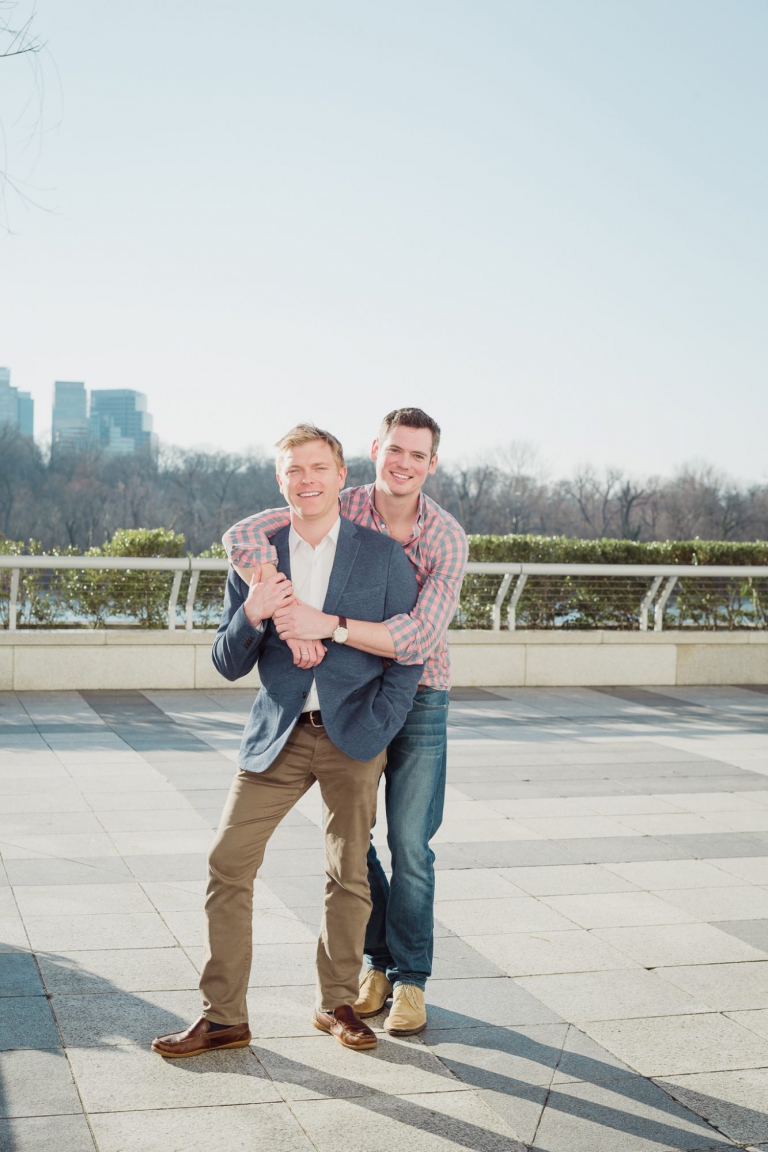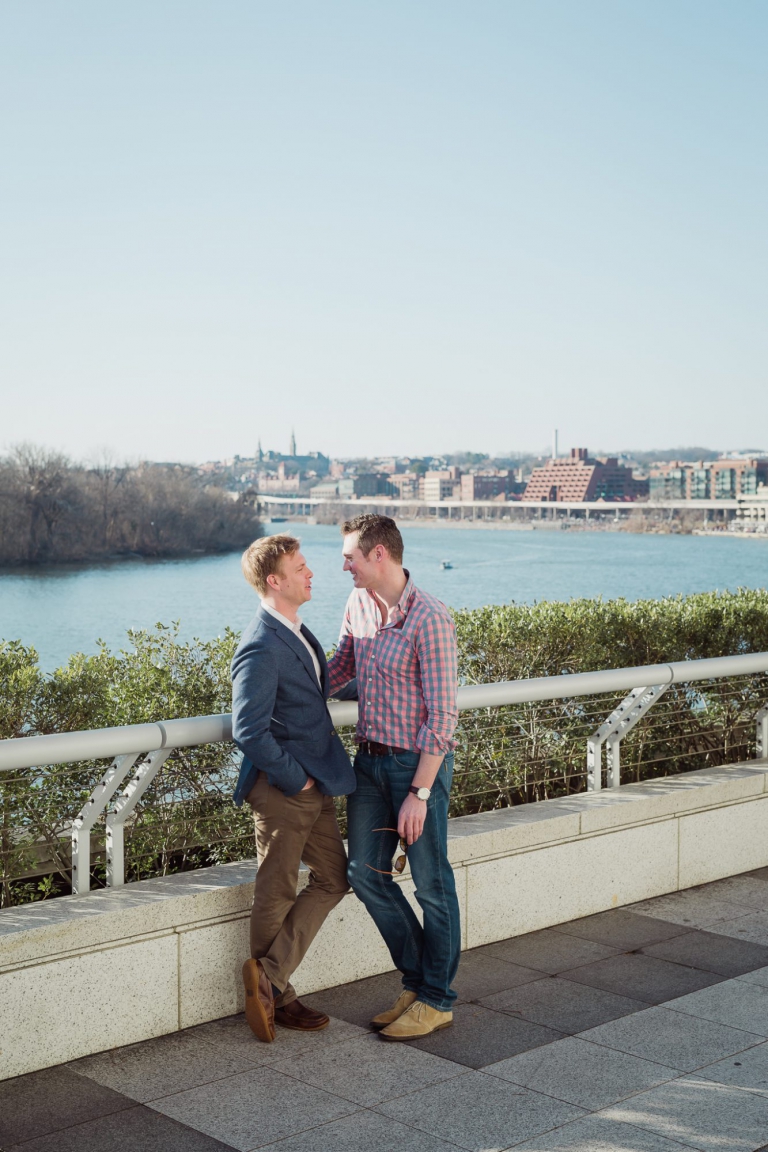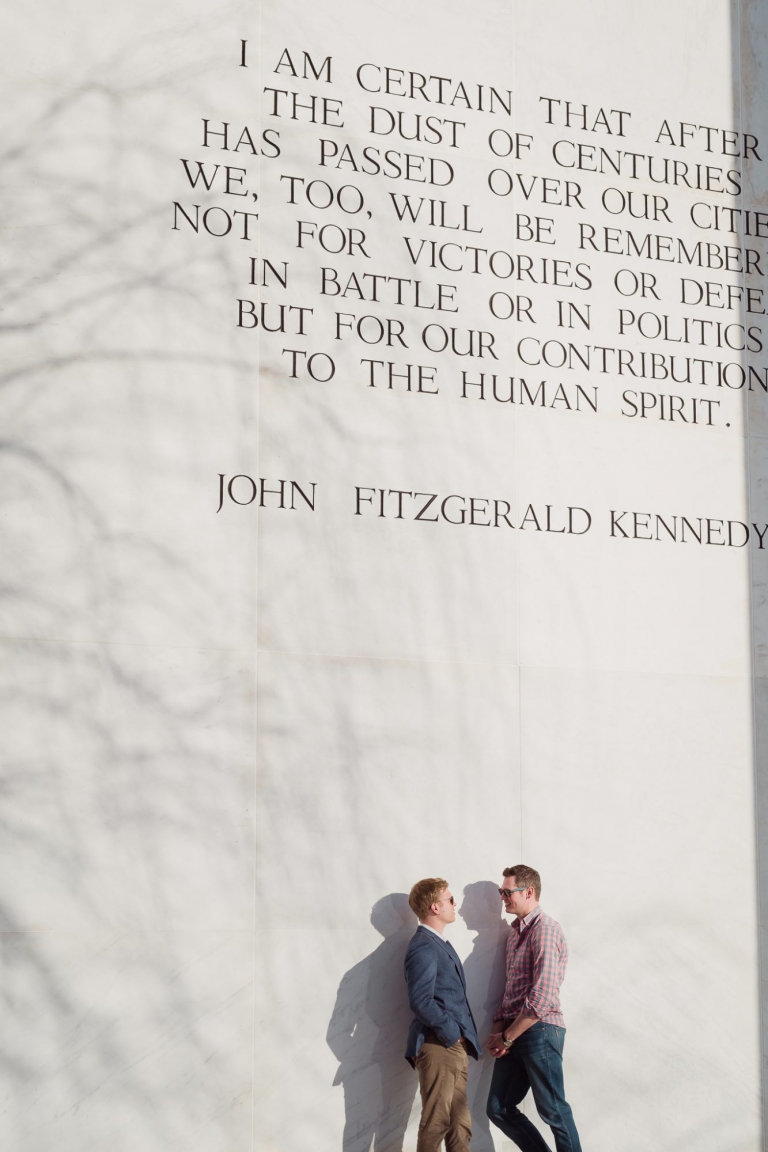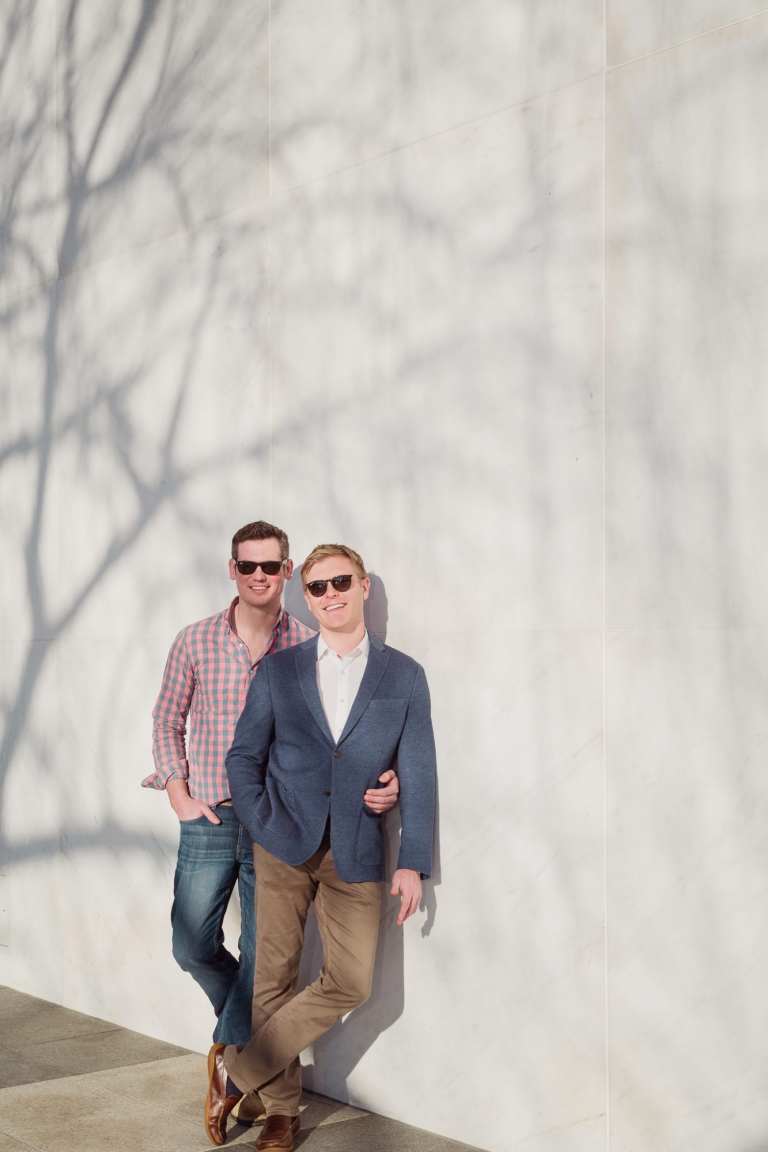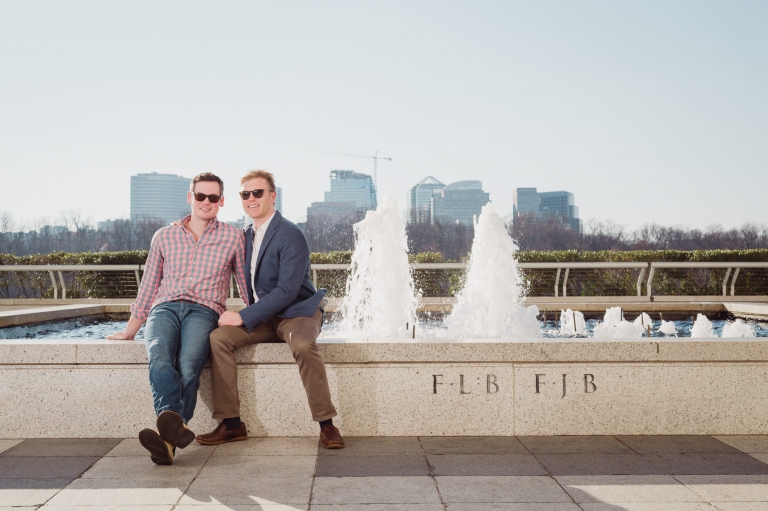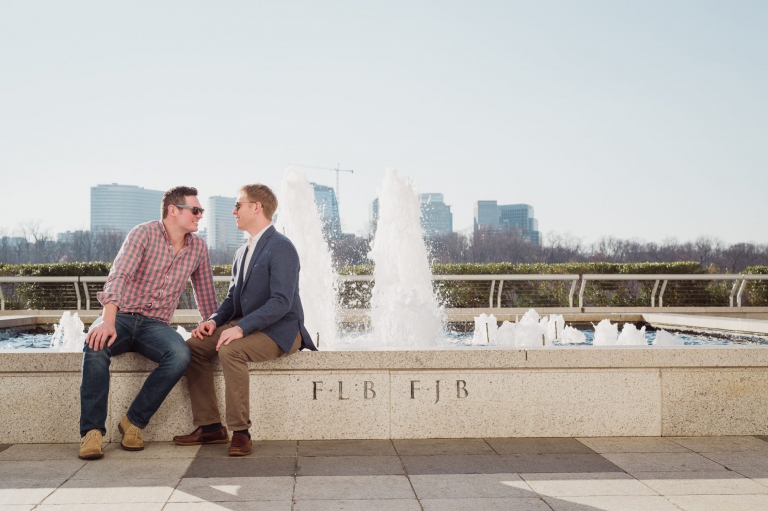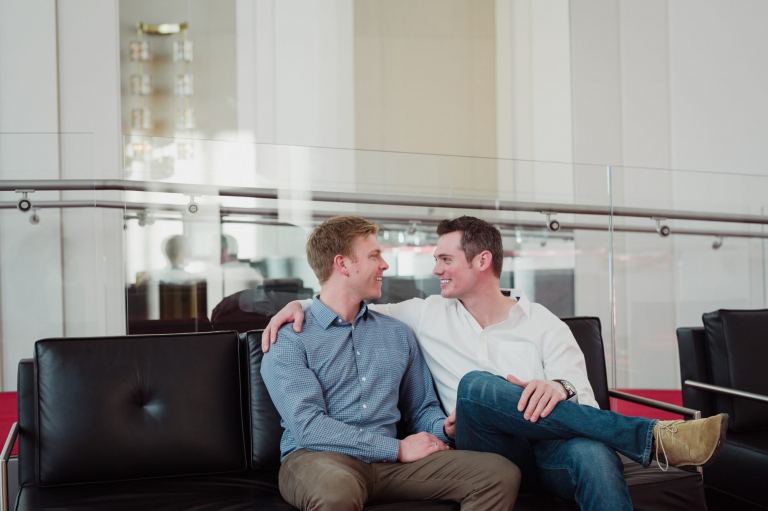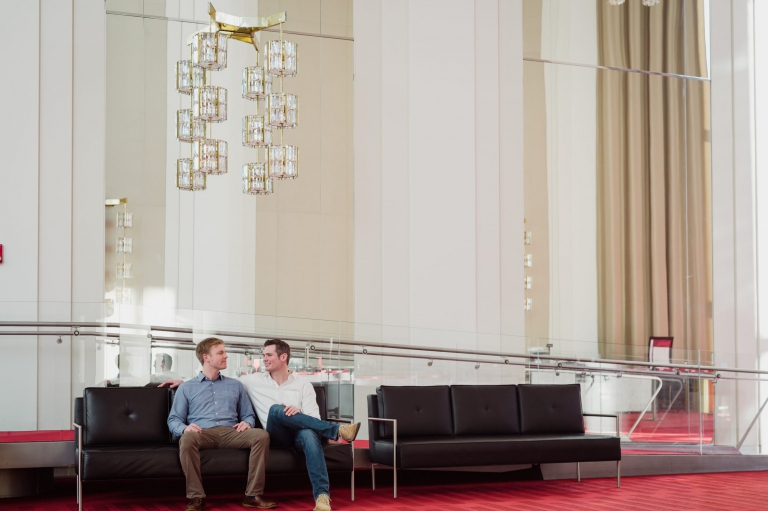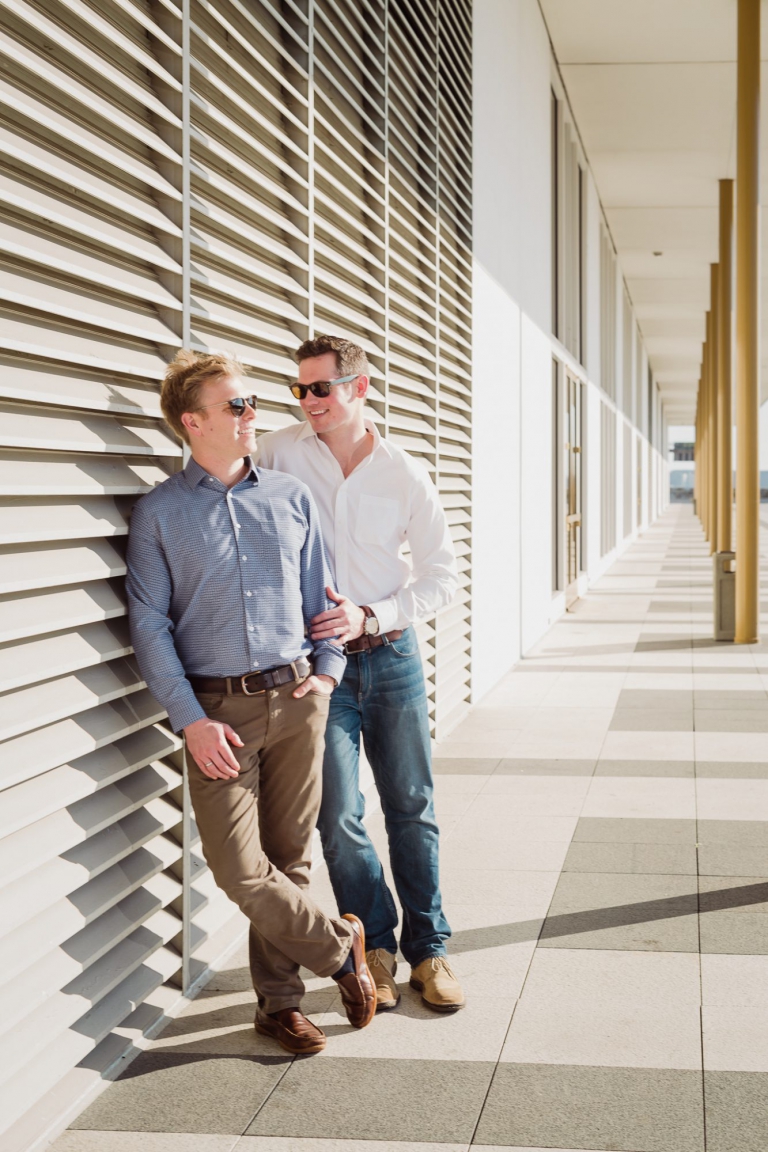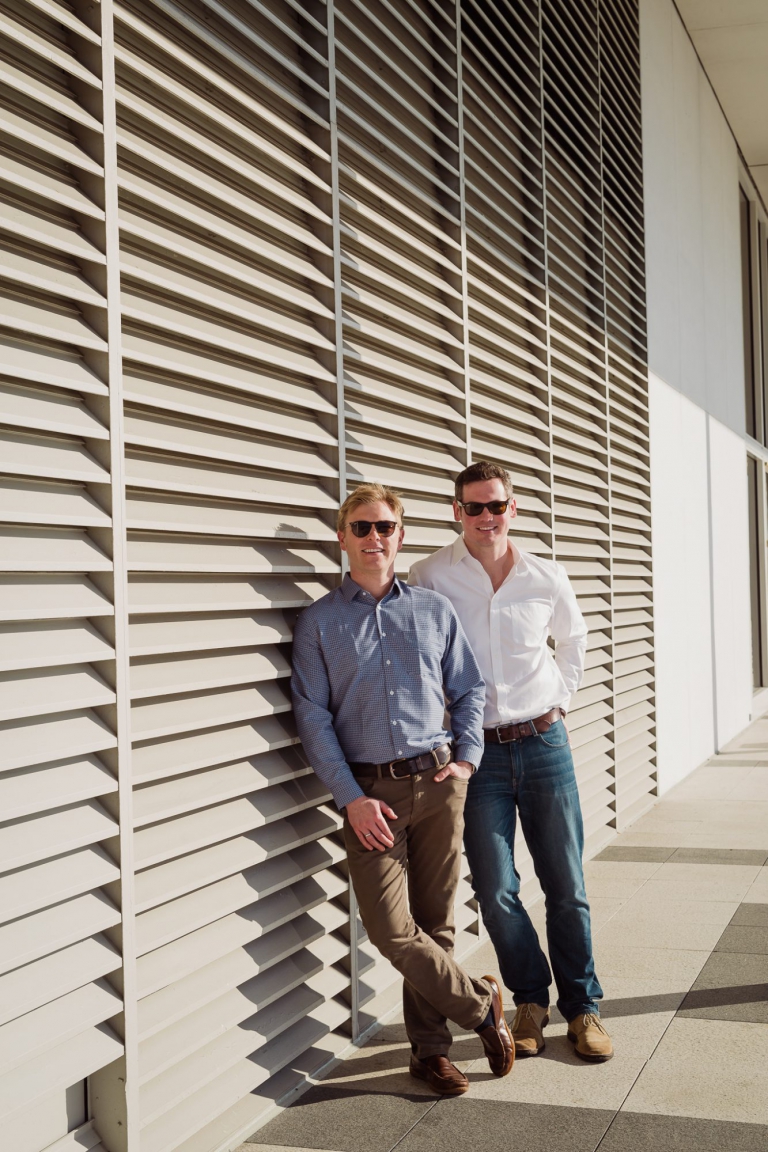 Angela Powell Woulfe is a San Diego and Orange County Wedding Photographer serving all of Southern California. Angela is also now booking destination weddings nationwide!